Welcome to my website! I hope you'll find the experience enjoyable. Please introduce yourself on the blog page so I can get to know you.
Books, whether good or bad, are powerful tools that shape schools of thought and action. Here are just some of them: The Communist Manifesto by Karl Marx, The Rights of Man and Common Sense by Thomas Paine, Democracy in America by Alexis de Tocqueville, and Uncle Tom's Cabin by Harriet Beecher Stowe. Other authors, such as Charles Darwin, Charles Dickens, Albert Einstein and Isaac Newton, influenced literature and science.
The Holy Bible, written by godly men under the inspiration of God's Holy Spirit, is the only book in the world that carries a life-giving message that can change the inner heart of a person. It is from this Book that I draw truth in writing for children and their families.
Whether spoken or printed, words are powerful things. Some books have changed America, the world, and the course of history. I want my books to help change the course of families.
Be Blessed,
Elaine Beachy
Alma's* E-mail
"Elaine, you really touched my heart with the explanation of your desire to minister to abused children. I was one of those abused kids, as were several others in our class. We grew up distrustful, ashamed, feeling worthless, and taking the blame for everything that was killing our spirits. But I was a voracious reader as a child, and I read about "normal" families, and homes where children were valued and loved. It was just a dream to me, then, to imagine that there were parents who nurtured their children and taught them godly values. I knew there was a God but it was impossible for me to trust Him as a child. But many years later, with my own family, all that reading paid off. I knew what "normal" was supposed to be; I knew what nurturing and teaching godly values was all about BECAUSE I HAD READ ABOUT THEM when I was a kid.
So I know the good you are doing. And today, when child abuse is a much more openly talked-about thing, where there are resources for children, where there is mandated reporting of abuse, where teachers and other adults reach out to children they suspect are being abused, there is still that need for your books. You may have some idea of the good you are doing, but you don't know it all yet, nor will you until you get to heaven.
Bless you, Elaine; bless you, bless you, bless you, many times over."
Alma*
*Name has been changed to protect privacy
Biff and Becka's Springtime Escapades
A fun book that calls to the child in each of us, and helps your child build a positive self-image.
Biff and Becka's Stupendous Vacation
A lively book about overcoming disappointment, which your child will love.
Biff & Becka's Splendiferous Christmas
Journal Gems
A list of scriptural promises for declaration are listed at the end of the book for easy reference.
Rhyme and Reason
A Collection of Poetry and Short Stories
Rhyme and Reason is the collection of seventy of Elaine's poetry written since 1978 and offered here for your enjoyment. She has also included some of her short stories near the end of the book that make for interesting reading, including a biblical fiction piece about Joseph and Mary, as well as a true story of a miraculous healing, and a piece of fiction titled "House of Cards." Curl up with a cup of coffee or hot chocolate, and savor the experience.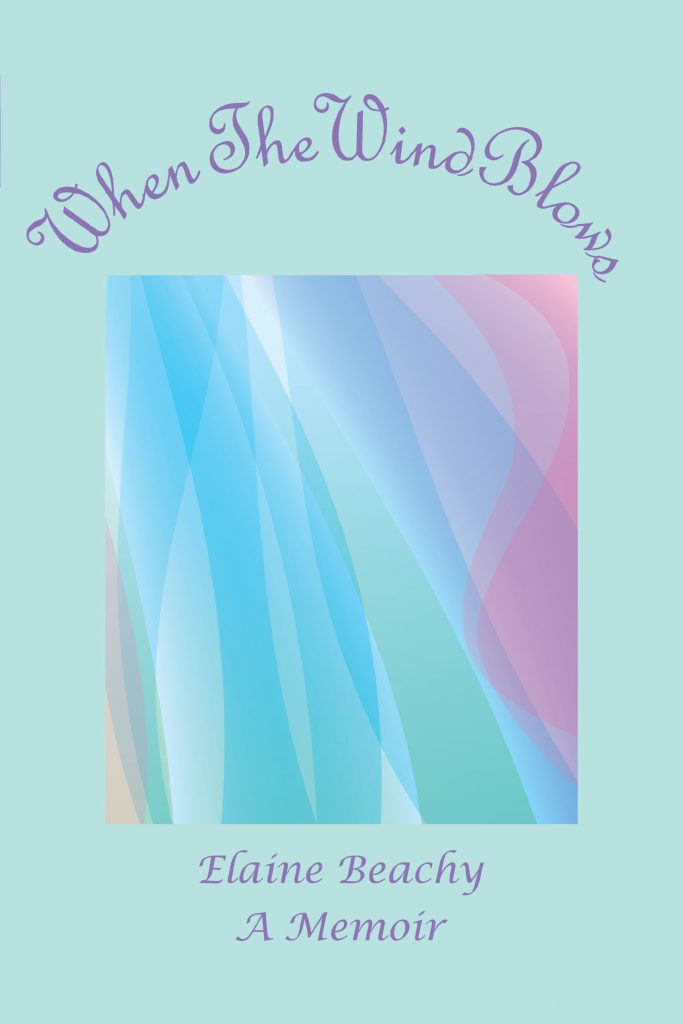 When The Wind Blows
How does a girl, who grew up in Pennsylvania and Virginia on the eastern part of the United States, happen to have been born on the west coast? And how does a Mennonite girl, whose parents were Amish, end up a Charismatic?
In her journey of faith, Elaine shows how the wind of the Holy Spirit blew throughout her life to bring her into more truth and freedom to give her a firm spiritual foundation.
She struggled with questions. Are signs, wonders, and miracles still valid today, or have they passed away? Is the baptism of the Holy Spirit from God or the devil? Is it always God's will to heal?
Elaine faced rejection and struggled to find acceptance and approval in her quest for truth, but God was faithful to provide what she needed.